It was in Bretagne, France, when I first heard of the music of Fela Ransome Kuti. I bought the album Zombie, pure for the nice cover and the cheap price. Never heard of the man before and can' t remember where we bought the albums, i believe it was at a store or market in Concarneau.
The chef of the cafe/bar at Foret Fouesnant was kind enough to play our records in the bar. This record, along with Roy Buchanon's You're not alone and Harmonum's Cinq Saisons left an unforgettable impression since then…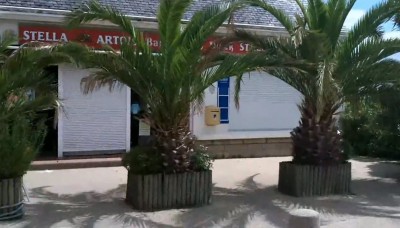 But remember, these were vinyl albums. There were no cell-phones, internet or any other social media. Just the music and the record cover.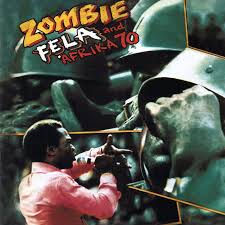 Then, by coincidence, i saw in the tv magazine that there was a german NDR broadcast with Fela Anikulapo Kuti and his band. After a first mind blowing musical experience in a bar in Bretagne, this was a great follow up. It was 1978 and for the first time i saw Fela live in action and i was blown away with his music, his performance, his big band, and the lady dancers!
In hindsight, i think the germans did a great job of bringing such a big band to Berlin and broadcasting the concert live to Germany, Nigeria, and Holland. Sound quality and video recording are perfect, and that in the year of 1978 !
//www.youtube.com/embed/6B1wSECScPA