a place without time
The first encounter with the music of CAN was listening to a German compilation album called "Electric Monster Rock Show". The CAN and Canned Heat songs on this album were absolute favourites.
Everything of Can was strange… their music, their album covers, their singers and the way they recorded their albums in their own studio and released the records on their own SPOON record label. The importance of the band has been recognised and resulted in a rebuild of their studio.
The Rock'n'Pop museum opened its doors on July 21, 2004. It's located in Gronau, Germany. It's the home of the complete CAN recording studio. In 2003 the complete studio moved from a kino in Koln to the museum in Gronau. The shots are from the studio and the music is a live-recording of "Fizz" mixed with some sound-clips of my visit to the museum. The song "Fizz" is from a CD bootleg, dated the 4th of march 1977, recorded live in Aston, (GB).
Holger Czukay: radio waves
Michael Karoli: guitar and vocals
Jaki Liebezeit: drumz
Irmin Schmidt: organ and vocals
Rosko Gee: bass
Reebop Kwaku Baah: percussion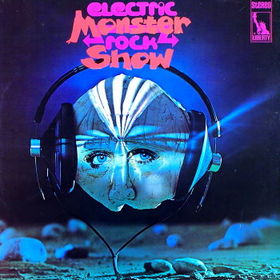 click the picture for the long video (the FIZZ mix)
http://embed.animoto.com/play.html?w=swf/vp1&e=1344423163&f=G80uMTHagL5GiTyhJYUdMg&d=27&m=b&r=360p&volume=100&start_res=360p&i=m&options=or the short 30 sec. clip above…
or for the YouTube version (the VITAMIN C mix) below: