When you hear the blues of Shakey Sam for the first time you probably won't guess that this is music coming from the lowlands of Friesland. Shakey Sam, real name Simon Vlietstra, was born in Franeker on the 17th of May, 1950. His career was way too short, only nine years long. He was called Shakey Sam because he could get real nervous before a gig.
Simon got his first guitar at the age of fifteen and went searching for the blues originals after listening to the music of John Mayall and legendary dutch bluesband Cuby & Blizzards. Cuby's 'Desolation" album started it all. His first big public appearance was Loosdrecht's Jazz Concours. A year later he gained third place at the Laren Jazz & Blues competition. In 1973 he played the Jazzconcours at Biels and a year later he had a chance to open for Jimmy Rogers and Koko Taylor at the "American Blues Legends" tour in Amsterdam.
That same year he was asked to join dutch bluesband Barrelhouse. But Shakey Sam was used at doing the blues his own way and didn't feel at ease in the band. So when almost a year later singer Tineke Schoenaker joined Barrelhouse Shakey quit and went solo again.
In 1975 he released his first album titled 'Shakey Sam' Munich Records BM 150206, recorded at the Mirasound Studio's, Wijhe. It has a beautiful cover where you can see Shakey Sam riding his Mobilette through a cold and lonely dutch landscape. For me it represents his will to do things his own way and that a white man from the country can really play authentic blues.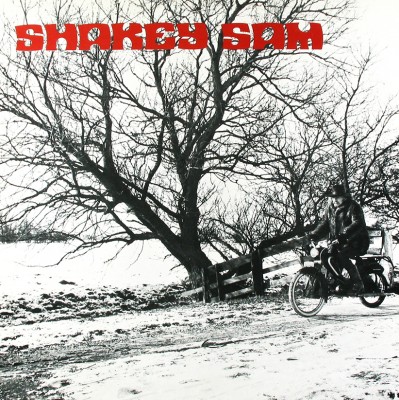 In 1978 he released a second album, now playing with a band. In an interview in Musicpaper Oor he was asked if things wouldn't get easier if he should make more popular music… His answer was that he included some hardrock songs in his set; great for the public and easy to play for me. He could play these songs on technique whereas the blues had to be played with feeling…
Sadly, just at the moment when his career seemed to take off and one day before his birthday, Shakey Sam was found dead at the barn behind his house. He always did things his own way… 31 years old! In 2006 and 2011 tribute concerts were organised in Franeker, Friesland, to honour this authentic dutch bluesman.
The song I've posted on YouTube is called 'Big Town Girl' and is from the doublealbum "Dedicated to the Blues"