Jefferson Starship – Roswell UFO Festival 2009, Tales from the mothership
And now the story continues… I recently bought the Jefferson Starship album – Roswell UFO Festival 2009, subtitled Tales from the mothership volume 2.
2016 UK limited edition 16-track double LP issued exclusively for Record Store Day pressed on Black & white Vinyl
It was a cheap buy, €13,- for a double album with coloured vinyl in a limited edition version. Side 0ne has most songs of the side 2 of the original 1970 release. I'm very interested in the 'Dark Star' and 'Your Mind has left your body' versions, originally Grateful Dead songs. also two covers of a Pink Floyd and a David Bowie song, and some Jefferson Airplane classic songs makes this album an interesting buy.
Recorded live July 3, 2009. This album corresponds to disc three of the 4CD set with similar name that was released in 2010 and contains the entire (electric) set two of the show.
Median price: €10.59 (on Discogs, sept. 2020).
OK, that's all for the Volume 2 release. But wouldn't it be nice to get a copy of Volume 1 also…?
So a week later a parcel was delivered with Volume 1. Same cheap price, Lim. Edition in coloured vinyl too. Disc 1 is black, Disc 2 is white. Now the trilogy is complete. This album corresponds to disc two of the 4CD set with similar name that was released in 2010 and contains the entire (acoustic) set one of the show. It also has two Grateful Dead songs played by former Grateful Dead pianist Tom Constanten: Mountains of the Moon and Me and My Uncle. Plus a great version of 'Wooden Ships'.
From the original line-up only paul Kantner and David Freiberg are present again.
Median price for this album is € 11,20 at Discogs at the time of writing (2020)

The CD version has also CD1 that contains recordings taken from the rehearsals and CD4 is from the soundcheck (Three versions of Space Oddity there). The vinyl Volume One and Two is the actual live concert.
Text from the press release:
"Roswell UFO Parade & Festival Hosts Jefferson Starship Sci-Fi Extravaganza" read the headlines for the annual July 3rd event that took place in Roswell, New Mexico in 2009. Jefferson Airplane founder Paul Kantner and his legendary band Jefferson Starship and special guests, which included original Grateful Dead keyboardist Tom Constanten, performed a one-of-a-kind sci-fi concert at Pearson Auditorium in Roswell in honor of the town's famed annual parade. The group was also bestowed the honor of being the parade's 'Grand Martians' that year and rode atop a special float especially built for them. The entire concert was filmed and recorded,
a special programme of science fiction themed compositions and select recordings were performed, some for the first time ever! Now, much to the excitement of Jefferson Starship fans across the globe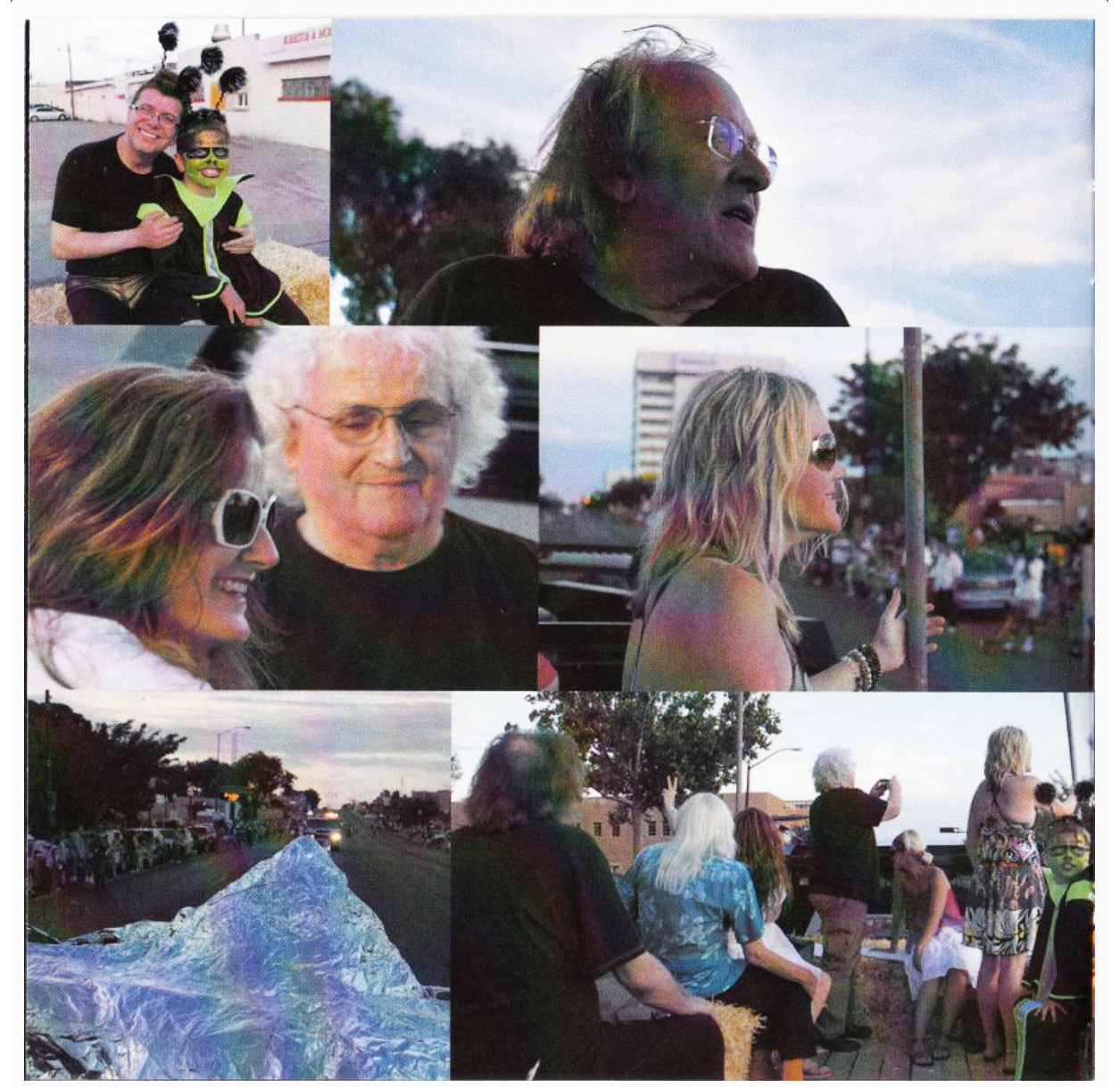 In 1991 the late great rock impresario Bill Graham signed on to produce Blows from a 'scripted stage play concept' co-written bu Paul Kantner and his new manager Michael Gaiman, a lifelong fan. Sadly, Bill was killed in a helicopter crash and the idea was shelved until Sony Pictures pitched an 'option' for a Blows motion picture in 1996.
Along with Paul Kantner and David Freiberg, Jefferson Starship also features lead singer Cathy Richardson (who played Janis Joplin on Broadway in Love, Janis) and longtime band members Slick Aguilar, Chris Smith and Donny Baldwin. In addition to Grateful Dead's Tom Constanten, special guests include Pete Sears (the band's former bass & keyboard player on all their hits), Barry Sless (guitar & pedal steel with Phil Lesh & Friends), former lead vocalist Darby Gould and legendary folk artist Jack Taylor, one of Paul Kantner's early musical influences.
Housed in a sealed & stickered gatefold picture sleeve LETV420LP).
Legend has it that on July 3, 1947, a mysterious object crashed on a ranch in the New Mexico desert, about 30 miles north of Roswell. The Roswell Army Air Field at first issued a press release claiming to have recovered a "flying disk," with the Roswell Daily Record running a famous front page story reporting this the next day. But the RAAF then retracted the statement and said the object was merely a crashed weather balloon Roswell, we learn, was also home to Uncle Sam's 509th Bomb Group, the first and only atomic strike force in the world at the time. It therefore makes perfect sense that extraterrestrial visitors trying to size up humanity might take a keen interest in the area..