This weekend the line-up for the annual Ribs&Blues festival in Raalte (NL) was announced. I proposed to invite Shawn James and his band to the festival but didn't get any reply. But there are plenty of other interesting bands. Two of them I definitely will watch are:
The Delta Saints
The Delta Saints komen uit Nashville en beginnen aan hun Europese toer 2014.
De groep is bijna een hippe, jonge versie van bands als The Allman Brothers en The Black Crowes. Sinds het debuutalbum in 2011 uitkwam gaat het The Saints alleen maar voor de wind en de schare aanhangers groeit. Uitvalbasis van The Delta Saints is country-hoofdstad Nashville, maar de culturele en muzikale roots van dit vijftal liggen – zoals hun naam al verraadt – in Louisiana en de Mississippi Delta. Verwacht dus maar een flinke scheut gespierde delta blues, southern soul en rootsrock met furieuze harmonicalijnen en geladen vocalen!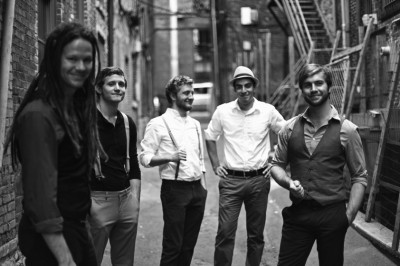 Bombino
In 1990 werd Bombino door het geweld in thuisland Niger gedwongen te vluchten naar Algerije. Aldaar leert hij gitaar spelen en vergaart langzaam bekendheid als een geniaal gitarist, bevlogen songwriter en imponerend mens. Zijn uitgesponnen nummers en improvisaties verenigen het beste van Jimi Hendrix, John Lee Hooker en Santana, maar worden door Bombino's achtergrond van een diepere dimensie voorzien. Bombino creëert live het pulserende geluid van de overlevers van Sahara en Sahel. Of zoals het Franse muziekvakblad Les Inrockuptibles omschrijft: 'The singer and guitarist Bombino emerges from the dunes of the Sahara with his desert folk dancing in the flames. Absolutely magical.'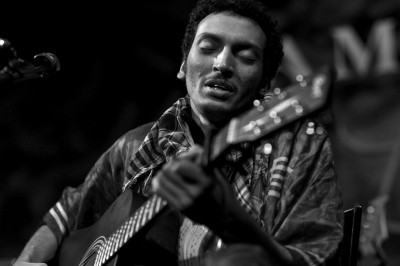 update: here's the first video of the Bombino concert, shot with a Kodak PlaySport cam and a Zoom Audio H2 audiorecorder:
//www.youtube.com/embed/AHh9s-Z2HOUand a beautiful new song of Hollis Brown:
//www.youtube.com/embed/v1VZa5E4E2U